Every auction house runs their auctions differently.
Some run major auctions and only accept consignments of items valued at $5,000 or more. I've also attended auctions where the auctioneer will start items as low as $1.00.
A company based in a large city has much higher overhead. They typically have a large staff,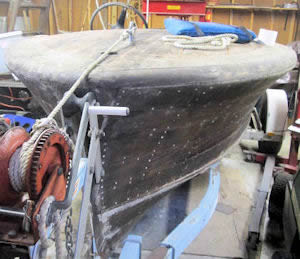 advertising budget and rent expense. Conversely, I've seen country auction listings where they were selling antiques and chickens and other livestock on the same day. Many country auctioneers have a barn built next to their home where they run weekly sales.
We employ a variety of methods to make our auctions enjoyable and convenient for a wide range of bidders. At our live auctions in Worcester, some items typically sell for thousands of dollars. We seek out "fresh to the market' merchandise for our sales.Almost all of the items are obtained directly from decedent estates or from "living estates" where people are downsizing or may be moving to assisted living. Collectors and dealers want "fresh" merchandise as opposed to items that a dealer may have been trying to sell unsuccessfully for some time and then consigned to auction.
New auctioneers in Massachusetts are required to attend an auctioneer school. The owner of the "Yankee School of Auctioneering"told us that his goal was to have "something for everyone" at his auctions.I find that by obtaining items from a number of estates we have a nice mix of items. One estate may contain a large amount of estate jeselry, another may have early 1800's furniture and accessories and another could have a large collection of vintage toys. We specialize in moderate to higher end antiques and collectibles but we often take less valuable items as a courtesy for our consignors. Toward the end of our sale we start the bidding at $5 on many of the more inexpensive items and box lots in keeping with the "something for everyone" advice I received in auctioneer class.
There are exceptions to the "something for everyone"idea.In August we ran a specialty coin auction. We had two estates that had so many coins that they warranted a sale of their own. We sold coins with rarer dates, gold, silver and a wide variety of others. Competitive bidding brought strong prices. Family members from one of the estates told me that they were very pleased with the results and buyers seemed pleased.
The Internet has changed auctions considerably. By picturing items on our website, we've had bidders from around the world bidding by telephone or leaving absentee bids.
A number of companies offer auctioneers live online and timed online bidding options. We've offered online biding at some of our auctions.We've typically used the timed online auction format when there are a number of valuable items in a home and many aren't antiques. The auctions typically run for about 3 weeks. Prior to the end of the auction, whenever possible, we offer prospective bidders the opportunity to view the items onsite on a weekend.The bidding ends during the following week and buyers pickup their items the following weekend.
We are currently preparing for an online sale in Swansea at the living estate of a couple who owned a boat business. The owner has a large number of machinist tools and boat and automotive tools.There is a 350 Chevy engine, an aircraft engine and a partially restored wooden Chris Craft boat with two engines. There is a Victorian cylinder desk as well as other antiques.As usual,we hope to have "something for everyone!
If you have any questions about antique auctions and estate sales, call Wayne Tuiskula, Auctioneer/Appraiser at 508-612-6111 or email us today.
Our articles are published in the Webster Times, Spencer New Leader, Auburn News, Blackstone Valley Tribune, Charlton Villager, Killingly Villager, Putnam Villager, Sturbridge Villager, Thompson Villager and Woodstock Villager.