Folk Art Auctions
Merriam Webster defines folk art as "the traditional typically anonymous art of usually untrained people." These self-taught artists used a wide variety of mediums when they produced their works.
Painting, of course, was one of the most important ways that they expressed themselves. Folk art paintings are sometimes described as naïve or naïf art. Folk Art artists painted many of the early American portraits from the late 18th century and early 19th century. Villages, ships, animals and still-life painting are just a few of the many other types of paintings created by Folk Art painters. Folk Art paintings have been compared unfairly to cave drawings or children's art with paintings typically being flatter and lacking perspective and dimension.
Along with paint, many Folk Art artists also worked with wood. Wooden signs were used to advertise businesses. Carved figures were used to promote businesses or for decoration. A rare "Cigar Store Indian" brought over $200,000 at auction in 2010. Ships, duck decoys, other animals, game boards and people are just some of the forms created by Folk Art artists.
Metal was also widely used by Folk Art artists. Weathervanes are one type of metal work that are highly collectible. We sold a 19th century banner weathervane for over $5,200 at auction. In 2006 a weathervane from the Woonsocket, RI railroad station in the shape of a train was auctioned and brought $1.2 million. Antiques and the Arts weekly reported that a molded copper weathervane of a Native American with a bow and arrow sold for $5.84 million in 2006.
Most of the Folk Art pieces we've sold have been from the 19th century, because older pieces tend to bring the strongest returns at auction.
We sold a leather fire bucket from Boston that brought a four-figure sum.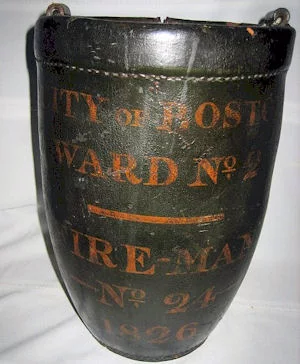 We sold a metal sign from a Boston optometrist in the shape of eye glasses that fetched well into the thousands.

Folk Art signs have also sold well, including a wooden folk art barber pole that sold for thousands of dollars.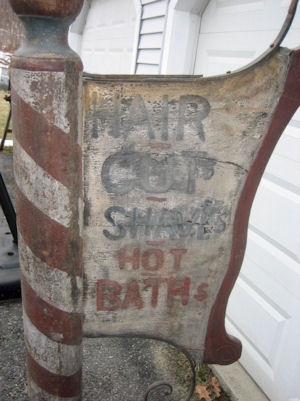 George Sosnak was an umpire who aspired to work in the major leagues. He had artistic talent and was once asked by a fan to draw a picture on a baseball. The fan loved it and he found that many others also enjoyed his work. He is believed to have created around 3,000 baseballs, with only 800 having been painted on every panel of the ball. We have one that he created for the 1955 World Series.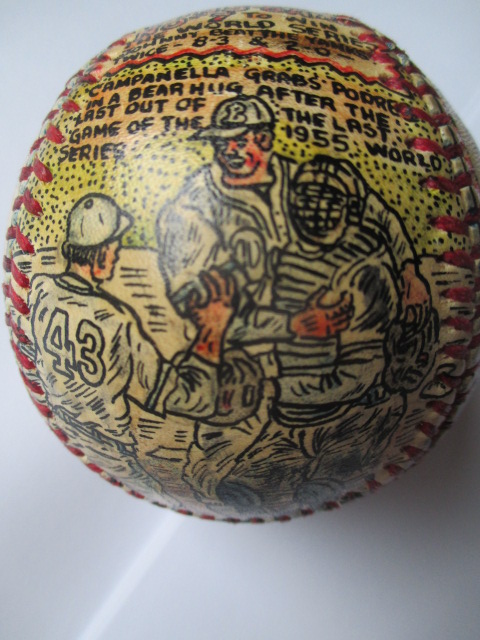 If you live in New England – or inherited an estate here – the chances are good you've got some valuable folk art.
To get the maximum return for your folk-art piece or collection at auction, please call Central Mass Auctions at 508-612-6111, or email us.