Get what you deserve for your jewelry
Jewelry glitters, shines, and holds plenty of memories.
But you might find it difficult to get top dollar for your jewelry. As The New York Times reports, "The market price for a piece of jewelry is what a willing buyer is going to pay; there is no Blue Book." You also won't find a jewelry grading service like the one you'd find for numismatic coins. Thus, what looks like it should be a highly valuable piece often is not worth much more than its scrap value.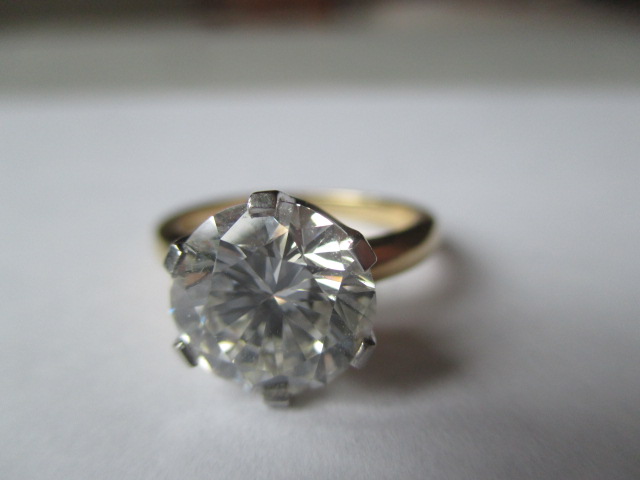 Read David H.'s review of Central Mass Auctions on Yelp
How do you know if your jewelry can be a top seller?
The value of jewelry can depend on its history, the purity of gold in the piece, how unique the piece is and jewelry that is actually antique (100 years or older). Current fashions may also dictate what buyers are willing to pay. Jewelry goes in and out of style like any other wearable.
If you have jewelry that you think might have value beyond its scrap value, then you might want to sell it at auction to get the best possible price for it.
Since we will know the precise merits of each piece we will be able to position it to potential buyers in a way that you will be unable to should you go to a local "We Buy Gold" shop, or even should you try to sell the piece yourself on eBay or similar sites. We also take extra steps to make each piece look as enticing as possible.
After all, the price that someone is willing to pay for an item often goes up when they have to compete openly with other buyers who share a similar interest in the piece. It also increases when the piece has been cleaned and shined so that it looks as gorgeous and valuable as it rightfully is.
So your jewelry's valuable. Now who will buy it? Will you get a fair price?
Your piece may also sell much faster when you work with our auction process. Selling a piece of jewelry yourself can be a slow, frustrating process. You wind up having to fend off low offers and scammers. Finding a serious buyer can be a chore.
Fortunately, when you work with our auction house you tap into a network of serious buyers who seek out similar auctions and pieces.
Our services can be especially helpful when you've recently inherited jewelry or are trying to close out an estate, since you are dealing with pieces that you would probably never wear or use yourself. Few people want to simply give away or donate that jewelry only to learn, much later, that they could have sold the piece for thousands of dollars!
In-person or online jewelry auctions
Anything that cannot be sold at a live auction can easily be sold on one of our online auctions. The difference between these auctions and eBay is that we're catering to serious estate buyers. eBay buyers are most often bargain hunters. It's a different demographic with different needs. One is willing to pay fair price…the other often is not.
Contact us today if you've got some jewelry to auction away. We look forward to discussing your next steps.