Get fair market value for estate contents, coins, estate jewelry, paintings, collections and memorabilia at our antique estate auctions!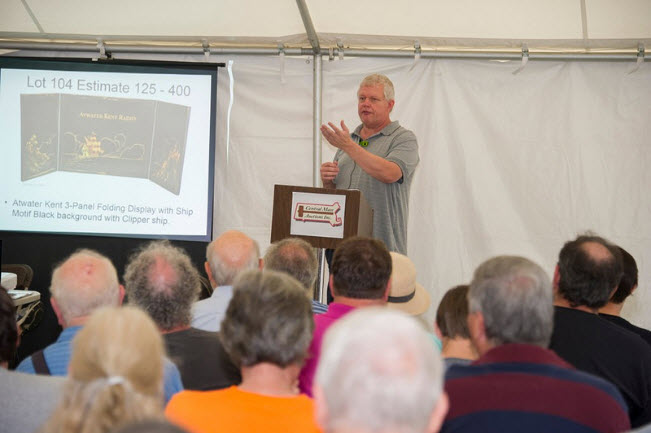 When you need the help of an auctioneer it may be under difficult circumstances. An estate personal representative (formerly known as an executor) has to handle a wide variety of tasks that they need to handle. Central Mass Auctions will manage the process of selling antiques and other personal property in an estate for you.
We can identify items of greater value that should sell at our antique estates auctions. Selling other items such as fine furnishings at an estate sale where all items are priced and sold inside the home may be a better method for those items. Other services, like online auctions, work well in certain situations. We can offer suggestions on everything from donating items to hiring a company for a clean-out. With over 25 years of experience, our advice can assist you during this difficult time.
Although Central Mass Auctions representatives can identify which items are more valuable and should be sold at auction and when an estate sale might be a better alternative,typically a combined approach with some items going to our
antique estate auction
and others being sold at an estate sale is best. We also offer
estate appraisal services
when needed.
We work with estate personal representatives (formerly known as executors), attorneys and accountants. A well-publicized, well-attended auction auction is a proven method to ensure that your antiques, jewelry, collections, rare and valuable items sell for fair market value. A personal representative has a fiduciary responsibility to maximize the amount that the personal property in an estate will yield. Auctions are a proven way for a personal representative to meet these obligations.
Central Mass Auctions has auctioned estate contents and antiques for clients from Boston, Massachusetts to the tips of the North Shore and South Shore. We cover the rest of Massachusetts as well and sold items in our antique estate auctions throughout Metro-West, Central Mass, Western Massachusetts and Cape Cod. For better estates, we have traveled to Rhode Island, Connecticut, New Hampshire, Vermont, Maine, Pennsylvania, Ohio and Florida. Clients have shipped antiques for inclusion in our antique estate from Kentucky, Texas and Washington state among others.
We typically run auction in our Massachusetts location. Our auctions are conveniently located near I-90 (Mass Pike), I-290, Route 146 and Route 20 with bidders coming from Boston, Providence, Hartford, New York and other areas. We also run on-site auctions.
Read Candace K.'s review of Central Mass Auctions on Yelp
Our auctions are well-promoted.
We have an extensive email and U.S. mail list. We promote items through our website, paid and free websites, and social media. Our goal is to get serious bidders to our auction hall to competitively bid for the quality pieces that we sell resulting in getting the highest prices for our consignors. We also provide
estate sales
and
estate appraisal services.
Call Central Mass Auctions at 508-612-6111, or email us through the contact form below.