Brookline
Brookline has a wealth of history and a history of wealth. It's the home of figures from JFK to Dr. Zabdiel Boylston, and today is one of the most affluent communities in the most affluent county in Massachusetts (Norfolk County). Depending on whom you ask, Brookline is either an enviable part of Boston or an enviable suburb of Boston.
All of that shows in Brookliners' homes. We at Central Mass Auctions have auctioned many pieces from Brookline estates, and often have found them to be at least a little rarer or more valuable than the norm. As auctioneers with 20+ years of experience, not only can we appraise and tell you what your estate contents are worth, but with out network we can get them in front of the collectors who will pay what those pieces are worth. We run estate sales and auctions with high turnout and avid collectors.
Call Central Mass Auctions at 617-391-6995, or email us to see how we can help you get the most for your estate contents.
Here are a just few items we've auctioned from Brookline estates:
An antique surgery kit: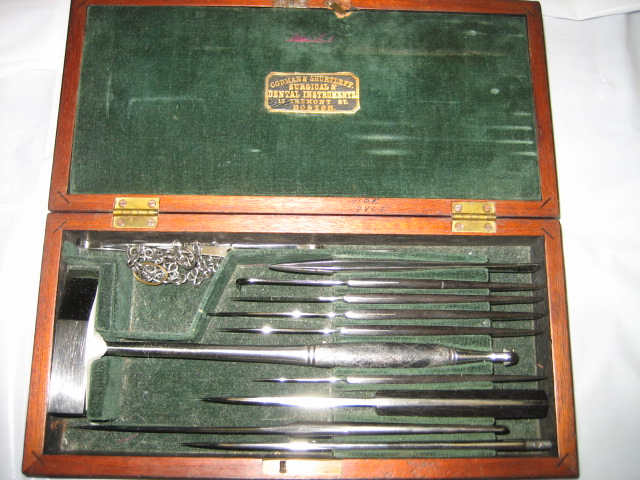 A sealskin coat worn by Rear Admiral Richard E. Byrd on one of his arctic expeditions: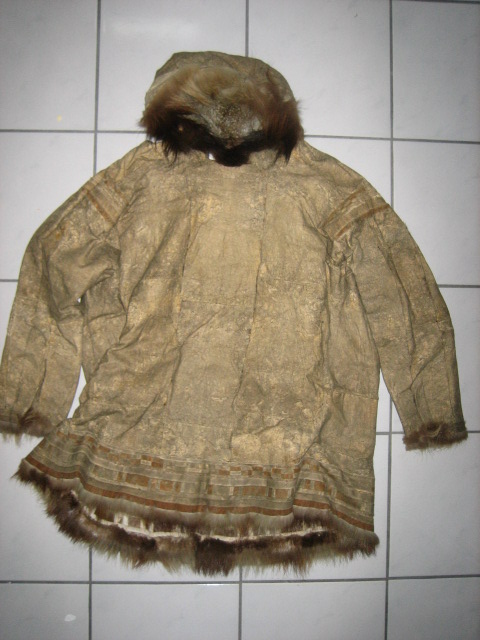 A Presentation Fire Trumpet from the Great Boston Fire of 1872 (we wish we took a better picture!):