Got sports memorabilia to sell?
Whether you've inherited it or it's been sitting in the back of your closet for years, Central Mass Auctions can help you get top dollar for baseball cards and other sports collectibles. You'd be surprised which pieces can command great prices. Signed balls, pennants and posters from key games—we've even sold old stadium seats.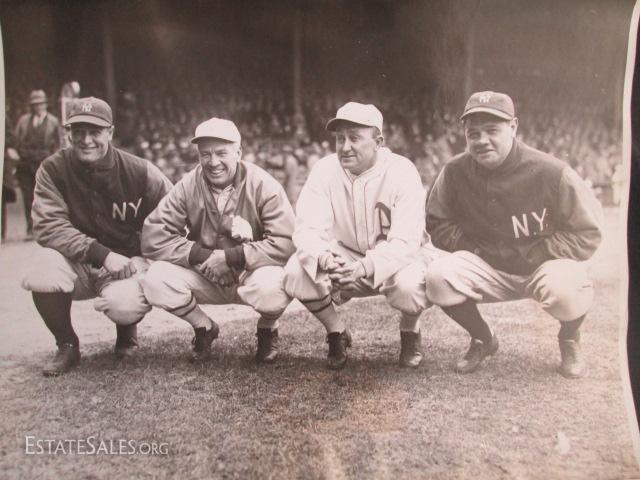 First we'll appraise your sports collectibles
The condition of the item, the history behind it, and the desirability and fame of the players and teams that are celebrated by each item will all play a role in determining its value. The quality of the original craftsmanship can also play a big role in the amount of money that your piece is ultimately worth. You'd have to study for years to navigate this maze of information on your own, but our trained appraisers can help. We can appraise your sports memorabilia for you to let you know if you have trash or treasure.
Talk to us before you host that garage sale or donate that old stuff. You don't want to find out later that you gave away a baseball card that was worth $275,000! Most pieces may only bring prices in the $100s to $1000s, but if you've got a lot to sell all of those items could certainly add up to a big payday. By partnering with Central Mass Auctions you will reach out to serious collectors and buyers who truly know the worth of every piece in your possession.
One caveat about selling sports memorabilia is that there are many counterfeits out there. Working with us puts buyers at ease. You'd have trouble approaching the same collectors on your own because they wouldn't have our reputation and our assurances that they are dealing with someone who will only sell them genuine sports memorabilia.
We can also advise you on some actions you can take to get even more out of your sports pieces, such as getting certain pieces authenticated by the PSA or JSA. These organizations are known for verifying the authenticity of memorabilia and autographs which further helps to reassure buyers that they're getting genuine items from some of the greatest events in sports history.
Face-to-face or online sports memorabilia auctions
And if we aren't able to sell something in a face-to-face auction we can always reach a worldwide audience of true collectors on one of our verified online auctions. In either case we showcase your pieces, making them look their best and positioning them to be as appealing as possible. You could search for weeks or months to find a buyer who has the desire and the cash to pay a fair price. Let our stellar reputation help you make more money.