Sudbury
Home of Longfellow's Wayside Inn, Sudbury is historical town to travelers and residents alike. With its connections to figures as varied as Longfellow, Babe Ruth and Henry Ford, history is everywhere in Sudbury. Henry Ford saw that, and as steward of the Wayside Inn worked to preserve the town's history for later generations through that storied property.
There's probably history in your Sudbury estate, too. Central Mass Auctions can help you maximize returns for any antiques and collectibles in your estate.
You can count on us to know or uncover the history of what's in your estate, and to know where the eager bidders are. We recommend that valuable items be sold at auction, which may draw bidders from across Massachusetts, across the country, and perhaps even around the globe.
Call Central Mass Auctions at 617-391-6995, or email us to see how we can help you get the most for your Sudbury estate contents.
Here are just a few items we've auctioned from estates in Sudbury:
An early burlwood sideboard: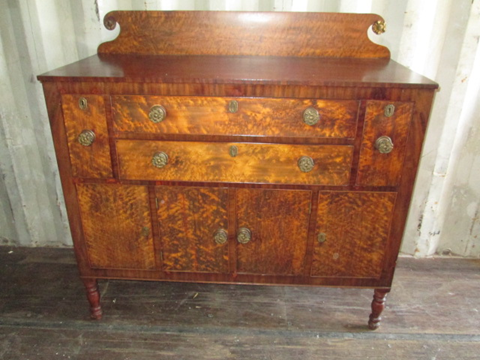 A Kenner Sky Rail set (we auction vintage toys often):
A Morgan Dollar (in one of our coin auctions):